Answered By: Richard Directo

Last Updated:

Sep 06, 2022    

Views:

237
LaRCy Guides - are lists of authoritative resources per subject/course carefully selected and evaluated that are meant to point students and faculty to the vast resources available in the CLR collection.
Accessing LaRCy Guides:
1. Go to CLR's website at https://clr.benilde.edu.ph
2. Click on "LaRCy Guides" tab
Found below is the LaRCy Guides main page :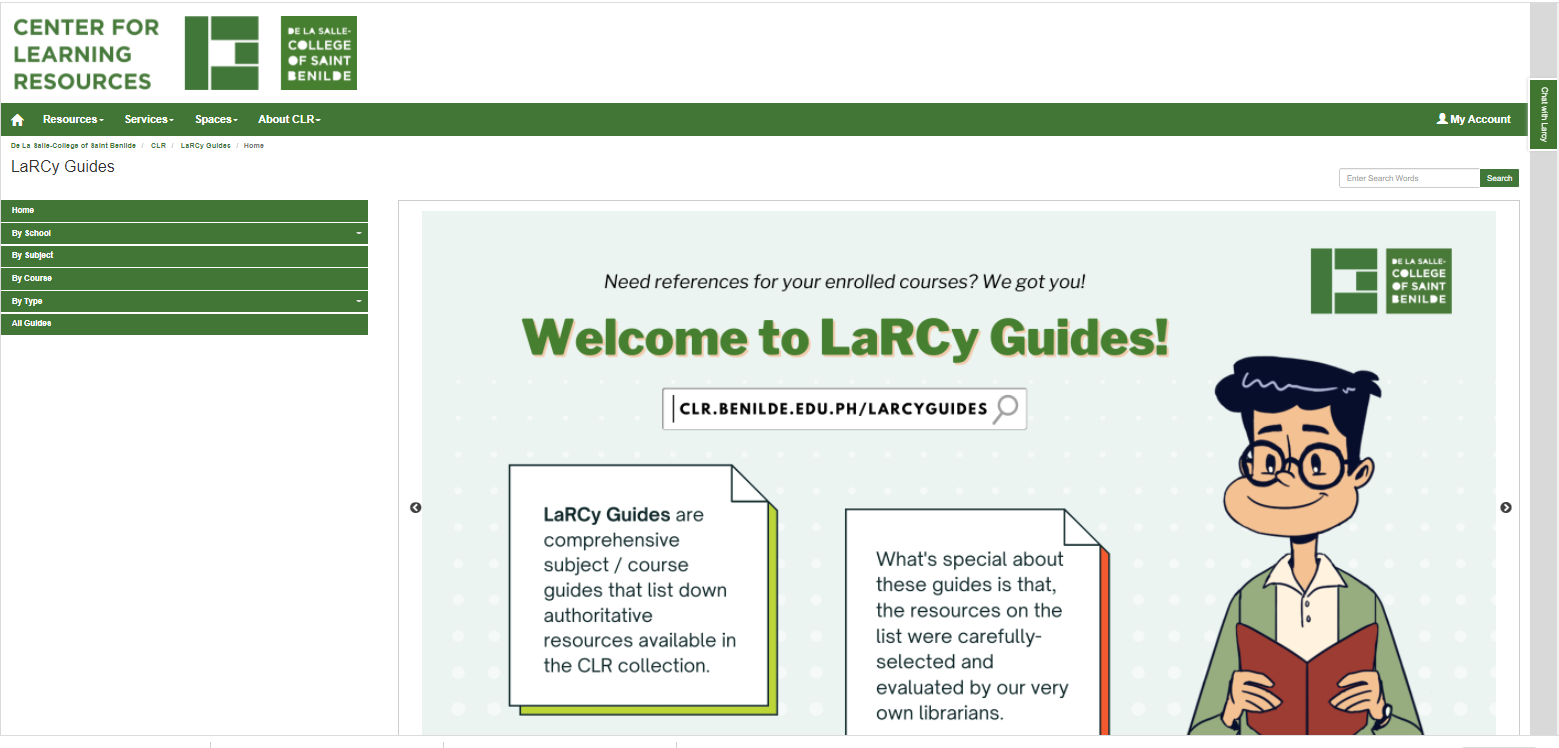 3. LaRCy guides are categorized by School, Subject, Course and Type. Click the links below to access your preferred LaRCy guides:
List of LaRCy Guides:
4. Start exploring the contents by clicking the quick links of Course Subjects, Database Browser, eJournals, eMagazines and Industry Reports.